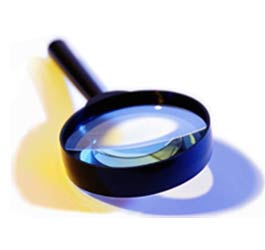 Solar Power Plants: Concentrating Solar Power
Concentrating solar power (CSP) plants use concentrated solar radiation as a high temperature energy source to produce electrical power and drive chemical reactions. These clean energy technologies are appropriate for Sunbelt applications where direct solar radiation is high. The first commercial solar power plants have been in operation in California since the mid-1980s, providing the 354 megawatts of the world's lowest-cost solar power. The many types of systems under development for different markets vary according to the concentration devices, energy conversion methods, storage options and other design variables. Solar chemical energy systems use concentrated solar radiation to drive chemical reactions for the production of fuels and chemicals. Additional uses include environmentally benign technologies in fields such as detoxification of chemical wastes and energy storage which are aimed at the medium to long term.
Daylighting uses direct, diffused or reflected sunlight to provide supplemental lighting for building interiors. Daylighting can fully replace electric lights, or it can be used to cut down on electrical costs by supplementing...
Concentrating Solar Plants (CSPs) generate electricity using heat. Much like a magnifying glass, reflectors focus sunlight onto a fluid-filled vessel. The heat absorbed by the fluid is used to generate steam that drives a turbine to produce electricity...
The solar dish system concentrates a beam of solar energy into a thermal receiver which transfers the heat to a Sterling engine, converting the energy into mechanical power. Video & article ...
The concentrated solar radiation of solar furnaces is demonstrated in this impressive video. Solar furnaces use a curved mirror to concentrate light towards a focal point creating temperatures of up to 3,000 degrees celsius...
The solar trough focuses sunlight to create electricity by concentrating the sunlight with parabolic mirrors on a liquid-filled tube running through the trough. Article & video...
Solar towers, also known as power towers, central receivers, or heliostat mirror power plants, are a type of solar furnace that uses solar energy to generate electricity...
Solar Power Plants: Concentrating Solar Power
copyright 2011 Digtheheat.com